How do i make a Roku channel ?    CONTACT US FOR FREE QUOTE
FLV Hosting is a  Roku Channel Developer. We build, deploy, edit, and maintain Roku channels for customers who wish to bring their video productions to the Roku set top box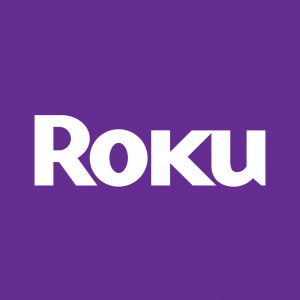 What is Roku?   – If you dont have one – do get one ASAP – Dubbed the "Cable Killer" its the fastest growing $50 web tv IPTV box. 
Roku introduced the first streaming video player in 2008, in partnership with Netflix. In the first two years nearly a million units have been sold in the US, and there are now over 700 channels available in the Roku Channel Store, with 3.5 MILLION subscribers to the service.. Roku is the most affordable product for consumers looking to stream video over the Internet to their TV, and the most open for developers and content owners looking to reach new audiences.
For content owners or distributors, Roku represents a very cost-effective means to deliver their content to a rapidly increasing number of households. Roku has relationships with leading Online Video Platforms and development partners to further simplify bringing your content to Roku.
So guess what…. Video content providers can now have a channel developed by FLV Hosting for inclusion in the Roku Channel Store. This is really important news folks, because now your business can monetize your content.
Roku is filled with free channels, such as 30a TV and thats great. But they also have the premium channels such as Hulu, Vudu or Neflix. Each of these charge a monthl fee to access and watch the content on the channel. Yeh but they are big names you say. Doesnt matter…. FLV Hosting can develop a premium channel so you can gain subscribers for your content, and now stream to your existing viewer/customer Television.
Example :


An open platform, Roku's Streaming Player enables content owners to bypass traditional distribution routes and reach views and consumers directly. Roku's platform allows a wide variety of channels and monetization options.
Roku is offering content owners and publishers the ability to create their own channels on the Roku player and to make those channels available to Roku users. The Roku SDK documentation contains the necessary information for creating a Roku channel, including design tools and sample applications. The terms of use of the Roku SDK are contained within the Roku Channel Developer Agreement. After creating a channel application, content owners and publishers may upload the application to the Roku Developer Site for distribution to Roku users. There are two methods for distributing Roku channels through the Roku Developer Site after they have been uploaded:
The Roku Channel Store — Roku Public Channels 4k host
Public Channels created for the Channel Store should be those intended for the widest possible distribution, without restriction other than as required for business reasons, such as payment of a monthly subscription.
Public channels channels may be submitted to Roku for acceptance into the Channel Store. If accepted by Roku, a channel will be made available through the Channel Store to all Roku users.
Roku Private Channels
A channel may be uploaded to the Roku Developer Site and made available to users through the Private Channel mechanism. These channels are not available through the Channel Store, but can be accessed by Roku users by means of a unique channel access code provided to users. Channels intended for a very narrow audience, or carrying restrictions on access such as membership in a group or organization are better suited for Private Channels. There is no Roku approval process necessary to publish a Private Channel.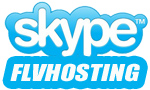 Thank you for your interest in FLV Hosting. We have been a leading provider of video delivery services, software, and application development since 1999.